This thread will not cover the opening of the pack it covers all the possibilities you may face when replacing a BMS.
IMPORTANT: Before you go ahead and unsolder/cut wires, please make sure you unplug the white balance harness for a few seconds and plug it back in. This is called a hard reset and can possibly fix your BMS issue when sometimes a soft reset (jumpstart with a charger) failed!!!

ALSO you need to test all the BMS sense wires, make sure they are all equal
voltage (or close). Changing the BMS will not help a pack with a low voltage cell group.
Please watch this video :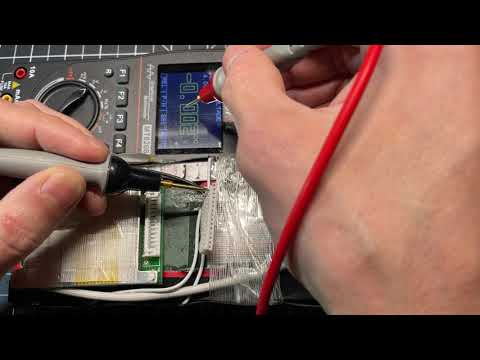 ---
How to open a soft pack click here
Hard case batteries only have a couple screws to access it, no help needed!
We will cover 3 different situations over the next few posts below:
1) Your BMS is still made and it's plug and play (with bullet connectors on the 3 power wires) and the white sense plug with 10,13,14,15,16,20....wires and up is also the same.
2) Your BMS is still made but the power wires are soldered directly.
3) Your BMS is obsolete and the white sense plug does not fit....
---
Situation #1 A
As you can see the replacement BMS came with connectors on the blue (P-) yellow (charger -) and black (B-)
Start by removing the white sense wire plug (balance lead), do not pull on the wires but use a screw driver like this and try to move it a little and go to the order side and repeat. Pull on the connector with your other hand, not the wires.
Next unplug the blue yellow and black wire (your may differ in colour).
Remove the BMS and put the new one in,
plug the power wires first :B- and P- then CH- and at last the white sense plug.
---
Situation 1B
Your new BMS has the same connector same amount of wires but the polarity is wrong. Your Starts with the positive (B14 or B13) and goes to negative (B0) and the new one is the opposite.
Solution number 1, you do a complete rewiring (see step #3 below)
Solution number to try to modify the connectors and flip the BMS
See this youtube video for more details: