This thread will not cover the opening of the pack it covers all the possibilities you may face when replacing a BMS. It's just to explain how we do it. Playing with exposed cells can be dangerous so it's recommended to work in a open work space (like a garage) where you can react quickly in case you short out something. So be careful, read on li-ion safety have an exit plan incase something happens.
When I work from home, I personally wear safety glasses, next to a large empty ammo box (with vent holes) I keep a large silicon flexible mat next to me (they are cheap on aliexpress) that I can use to cover the pack and grab the pack and drop it in the box, lock it and get it out the door within seconds. I also have a large fire extinguisher. Safety first folks.
There
are great articles on battery
safety
here on the
Battery university website
. And of course this is all at your own risks..

But if I can reassure you, problems occurs generally during charging or discharging, not while standing still after a long rest (room temperature battery). Standing still is the safest condition for a battery so the real risks are mis-handling it while testing it, physical shot/impact and such.
If you have doubts leave this to the expert at your local battery repair shop.
IMPORTANT: Before we go ahead and unsolder/cut wires, we make sure you unplug the white balance harness for a few seconds and plug it back in. This is called a hard reset and can possibly fix a BMS issue when sometimes a soft reset (jumpstart with a charger) failed!!!

ALSO we to test all the BMS sense wires, make sure they are all equal
voltage (or close). Changing the BMS will not help a pack with a low voltage cell group.
Please watch this video :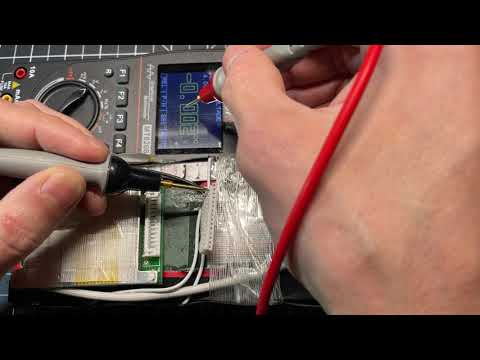 ---
How to open a soft pack click here
Hard case batteries only have a couple screws to access it, no help needed!
We will cover 3 different situations over the next few posts below:
1) Your BMS is still made and it's plug and play (with bullet connectors on the 3 power wires) and the white sense plug with 10,13,14,15,16,20....wires and up is also the same.
2) Your BMS is still made but the power wires are soldered directly.
3) Your BMS is obsolete and the white sense plug does not fit....
---
Situation Home A
As you can see the replacement BMS came with connectors on the blue (P-) yellow (charger -) and black (B-)
Start by removing the white sense wire plug (balance lead), do not pull on the wires but use a screw driver like this and try to move it a little and go to the order side and repeat. Pull on the connector with your other hand, not the wires.
Next unplug the blue yellow and black wire (your may differ in colour).
Remove the BMS and put the new one in,
plug the power wires first :B- and P- then CH- and at last the white sense plug.
---
Situation 1B
Your new BMS has the same connector same amount of wires but the polarity is wrong. Your Starts with the positive (B14 or B13) and goes to negative (B0) and the new one is the opposite.
Solution number 1, you do a complete rewiring (see step
General
below)
Solution number to try to modify the connectors and flip the BMS
See this youtube video for more details: