You seat post is compressed and does not go up?
First this is to loosen up the remote handlebar switch and slide it towards the stem (center of the bar) to ge some slack on the line.
Then lose up the seat post camp to slide the assembly out of the bike and inspect the steel cable, it should be in the track and attached to the seat post lever.
You can watch Brads' video it covers the removal of the dropper post and the adjustment.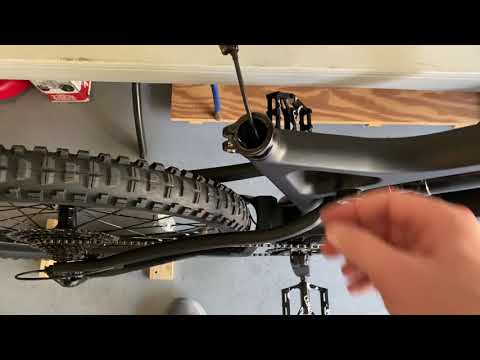 Your seat post comes up too slow?
Then you should try to tighten the cable a little more, no need to remove the post there is a barrel adjuster under the remote lever, just turn it to tighten the cable a little. if not them you will have to remove the seat post and inspect the cable:
Dropper seat post complete manual
---
If the above fixes did not work, and you for example have dropper falling when you sit on it, or slowly rising and not staying in one place, give this a shot.
That little hump on the silver piece pushes the pin to activate dropper . it needs to be sanded down a bit so it is not putting pressure on pin.
​
​​