Testing the speed sensor:
Now you can test the speed sensor with a basic multimeter, just need to set it to Vdc mode (if you have a range select 0-20v). If you meter probes are too thick you will need to put little metal wires in the holes (can be needles, a leg of a resistor ...etc). See picture below:
This next drawing shows you which pin does what and what voltage you should get (don't forget to power the system before testing)
If you do not have the same voltage reading, then it's either that you are not probing correctly or that the controller is not supplying the right voltage.
IF you have the right voltage that would likely point toward a bad sensor (or magnet issue)
The next step is to test if the controller can receive a signal from the speedo sensor, just need to put a pin in the ground and another one in the signal and short them out at a steady pulse, see next video: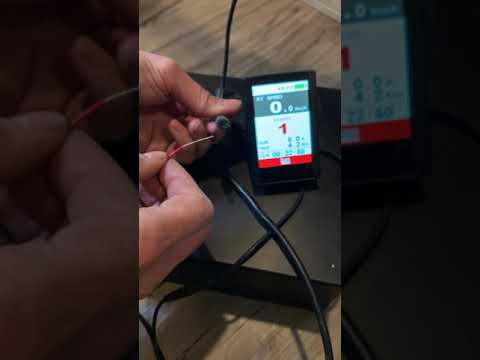 If you get a speed reading doing this than it likely means the sensor is bad or that the magnet is on the wrong side or not facing the crosshair! If you don't have a speed reading then it's likely the controller or the display.