Picking the right front fender for your Sur-ron
The surRon comes with the RST fork or the DNM/fastace inverted forks.

For the RST you can use any mountain bike fender you like, under the cross brace or under the front crown

But if you go for a "under the front crown type" you will need to check if that the cross brace clears the fender when it's fully compressed or you will break it right away,

Picture below is a Topeak Defender FX fender kit, it clears the cross brace fine and installs in minutes.




If you dont like that style you can go for the "under the cross brace type"

like this one from Mark K, he used a
Mudhugger Long Front Fender
Here is an installation video on modding mx fender for rst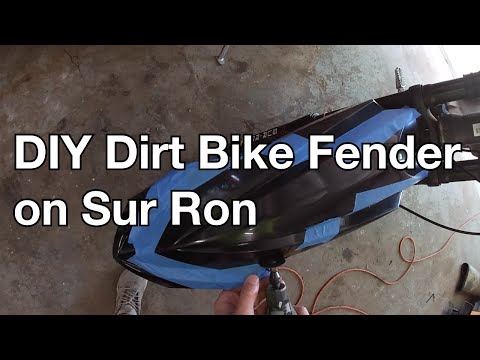 If you have the inverted type you cannot use a over the tire fender because you don't have a cross -brace, so you will need a fender that is fixed under the lower crown like the Topeak shown. Since you don't have to worry about the cross brace hitting the fender you can use any mini-motocross fender you like but you will likely have to fabricate a mounting plate.

Picture is a Topeak defender on the RST fork, but can be fitted on the inverted forks.
Another option: topeak defender xc1
---
DNM Fork users ONLY:
We have stocked this fender which will work and is a more ideal solution than the topeak defender fork: