After getting my Kool-Stop brake pads, it's time to put this issue to rest!
These have to get the job done!
Hummmm.... They don't appear to be "performance" brand pads...Opps?
If you look close at the picture, the tail end of the pads seem to droop down. This interfered with a proper toe-in alignment so ended up sanding them perfectly flat. EDIT: After reading the instructions...:-O These are to assure correct toe-in.
So after install and proper alignment... this was the fruits of my labor!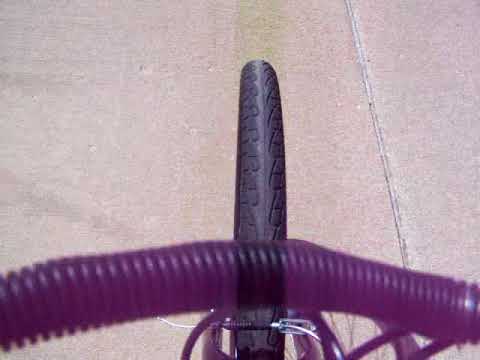 Arrrrrrrrgggggg.
So another attempt at cleaning. This time with car rubbing compound and steel wool. No Joy. What's a cat to do? It just seemed to be too clean if you know what I mean, perhaps grabbing to well.
As a
LAST
ditch effort sprinkled the rim with baby powder, yep you got it. Nothing could be any worse. And it WORKED! Slight degradation of stopping power. Not the nose bleed over the handlebars as before. But well within acceptable levels. Will see how long this lasts!
One happy cat,
T.C.