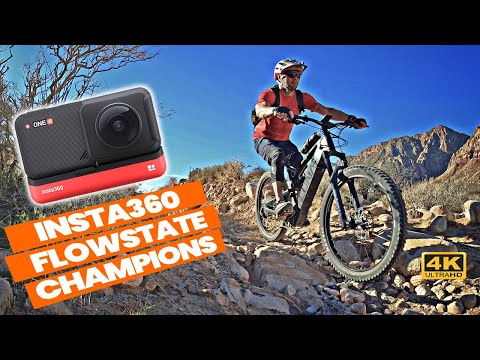 This is my entry to the Insta360 FlowState Champions Contest. Contest description: "​​​​​​Capture your most bone-shaking adventures with an Insta360 cam as we celebrate the butteriest, silkiest, smoothest footage in the game."
CONTEST DETAILS:
https://www.insta360.com/awards/flowstate
LOCATION: This video was shot on a 2 mile section of the Landmine Loop Trail located in the Cottonwood Valley Trail System (Blue Diamond City) Las Vegas Nevada. This section is where some of the most intense Rock Gardens in this area are present.
PRODUCTION: To produce this footage it took 6 rides of this trail. All footage was shot on the Insta360 One R action camera with the 4K mod, with exception of 3 clips shot with the 360 mod.
THE EMTB: The bike I'm riding is the Luna Cycle X1 Enduro electric mountain bike with 2,000 watt Ludicrous mode modification.